Fillings, Hygiene & Exams
Our dental hygienists offer routine hygiene appointments. During this time, our dentist will perform a dental exam and consult with you to determine if you need fillings for cavities.
---
Dental Exams
Dental Exams and x-rays can help identify any oral diseases that can typically be maintained with a good homecare routine and regular check-ups.Your dentist and hygienist may perform the following during your appointment:
Examination of diagnostic x-rays
Examination of existing restorations
Oral cancer screening
Gum disease evaluation
Examination of tooth decay
Examination of your bite position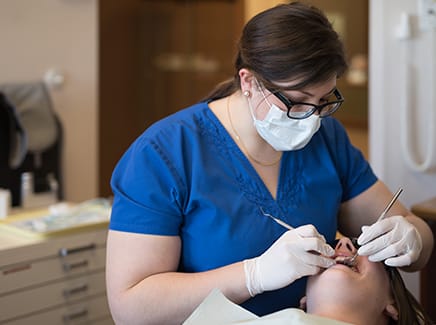 ---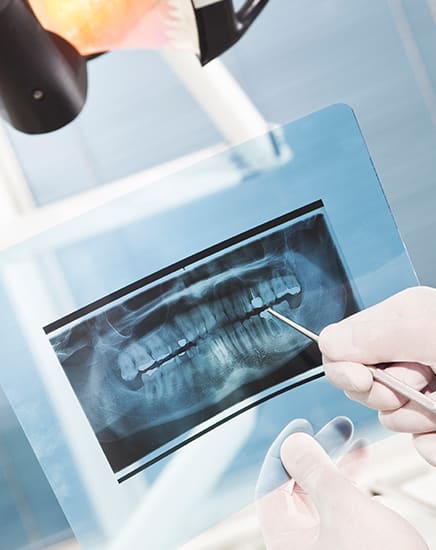 Dental X-Rays
Dental x-rays capture and store your dental records. These images can be viewed right away, helping the dentist and hygienist detect risks before they become significant problems. These are necessary to prevent and diagnose issues that may not be available to see through a visual exam.
Routine Hygiene Appointments
During your cleaning appointment you can expect the following:
Removal of calculus (tartar)- Calculus is hardened plaque that is firmly attached to the tooth surface. It forms both above and below the gum line, and can only be removed with special dental instruments.
Removal of plaque - plaque is a sticky almost invisible film that forms on the tooth. It can cause decay of your teeth.
Teeth polishing- Removes stains and plaque that is not removed during regular tooth brushing and scaling.
During your cleaning appointment, your dentist or hygienist will also review your at-home oral hygiene routine with you, discuss ways in which it could be improved, and answer any questions you may have on the subject.
---
Fillings
Our Ottawa dentist offers fillings for cavities to help you maintain oral health.
Why might a filling be recommended?
Fillings are recommended for treating teeth with dental decay. Fillings are also recommended for teeth that have been cracked or damaged, or to replace an existing filling that is damaged or old.
What types of fillings do we use?
We use bonded fillings made of a composite resin that is similar in colour to a patient's tooth. We use this material as it tends to blend naturally with the patient's smile.
How does the fillings procedure work?
Your dentist will first identify and remove the decay in your teeth. Next, bonding is applied to the area before adding the composite filling material. A high-intensity blue light is used to harden the filling in a few seconds.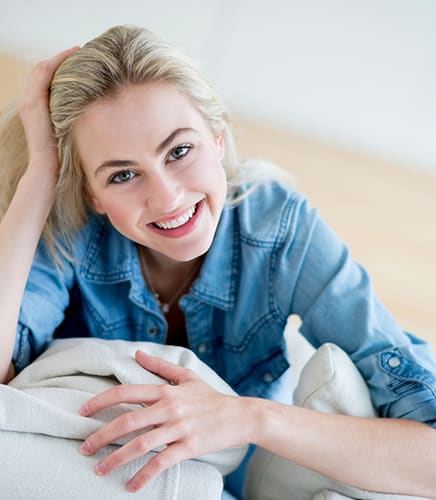 ---
Go Back
---
Clear braces solution for patients in Ottawa looking to straighten their teeth without metal braces.